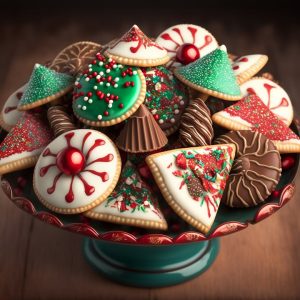 For the past couple of months, many of us were surrounded by holiday goodies, sweets, treats, and fun food in which we likely indulged keeping a strict diet of saturated fats, sugars, salts, and other things that turn us a bit doughy. We may want to lose weight we didn't mean to gain. We may want to make changes that improve our strength and stamina. The beginning of the year brings about a motivation for us to improve ourselves in certain areas. We found some books that will inspire you to be a better you.
Inspiring Memoirs
From Couch Potato to Endurance Athlete
You are not too old or too unfit to compete in a triathlon. Hilary Topper proves it in this book.  You will be inspired as you read about how as a 48-year-old mother who nearly flunked high school gym class overcame life's obstacles such as injury, business problems, grief, and loss.
She was working 60-plus hours a week, running a small business. Her focus was on others—her children, her aging parents, and her staff. In the meantime, her weight kept increasing, and she was unhappy with the way her life was going. She wanted a change that would turn her life around, so she joined a gym for the first time in her life and the decade-long journey began.
You will be motived traveling with Hilary as she trained and ran her first 5K, swam in the aqua-blue waters of the Caribbean, cycled a hilly course in Milwaukee, learned to walk her way through the New York City Marathon, and competed in her first triathlon in Sanibel, Florida.
Hilary's story will help you cross the finish line, too.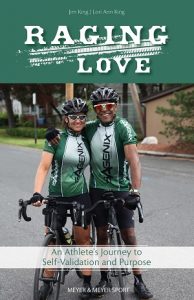 Raging Love
You will want to put this on your list of Motivational Reads in 2023.
This is the story of Jimmie D. King, a champion powerlifter who wrestled his rage, learned to forgive, and turned his focus to love and the service of others. With stunning candor, he shares how he went from an angry and chronically injured powerlifting champion to a happy, healthy cyclist and bodybuilder. He shares with us the challenges he faced with bullies, physical limitations, childhood abuse, and racism.
Once you start this book of purpose, perseverance, and promise, you won't want to put it down. King shares with the reader how he
stood out among the elite, proving that athletic ability and training don't translate to success, it's the mental game and focus that matters most;

learned to focus his anger toward winning at every level—from elementary and high school to college at West Point, to becoming a National Champion Powerlifter at 38—showing us that rage can be used to win in sports;

dominated opponents mentally and channeled his anger in a positive direction in his performance and competitions;

came to know that athletic success does not automatically bring peace, happiness, and fulfillment; in fact, his success coupled with his anger often masked his inner struggle to reconcile his childhood anger, disappointment, and feelings of unworthiness.

learned that forgiveness, investing in his own health and personal development, returning to a childhood passion, and turning his focus to mentoring others allowed him to evolve, find love and quality relationships, and live a more balanced life on purpose.
Reasons to Run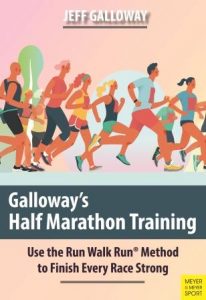 Galloway's Half Marathon Training
Are you considering running a marathon this year but have not been running enough to do a full one? Why not start out training for a half-marathon? Expert runner and Olympian, Jeff Galloway will give you directions to help you achieve this desired goal.  
He helps you pick out a goal that will work for you with tips for keeping your motivation peaked and avoiding injuries that lead to nagging aches and limiting pains. Galloway's training program allows you to enjoy your life while you train. He offers you a weekly training guide to help you finish your goals strong.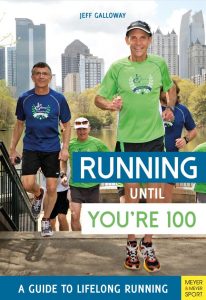 Running Until You're 100
You can be fit at any age, and running expert, Jeff Galloway, put together a guide that will help you stay fit and get fit in your middle and golden years. Are you ready to take on a new challenge? It's time! Using Jeff's successful Run Walk Run® method, the programs will direct you in needed adjustments for each decade of life and enjoy running injury-free.
This book will help you determine your current fitness level therefore setting realistic goals. It also offers you advice on fat-burning and nutrition.  Come on, get started today!
 Exercise Motivation
Calisthenics & Mobility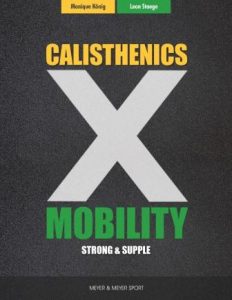 No one wants to start an exercise program and hurt themselves. That is why Calisthenics & Mobility: Supple & Strong was written. This book goes beyond boring book technical terms on the how-to's of strength training and offers proven tips, advice and exercises that will help you become strong and supple.
 Become strong with push-ups, dips, and pull-ups, and stay supple with stretching and concentrating on range of motion and movement.
This book was written by Monique König, Germany's first female calisthenics coach. Leon Staege, mobility expert and founder of Moving Monkey® co-authored the book with Monique. This book will offer you instruction on redefining your body with strength and agility through the use of simple and effective training principles.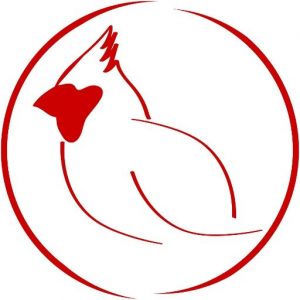 There are many more books that will help you reach your goals of becoming a better, more fit YOU! Take a look through our shop to see what might fit your needs best. You may prefer golfing, boating, or fishing. You may want to focus on stretching or yoga, we have books in all those categories. Take your pick, there is something here for you.
If you have any questions, you can contact us here or give us a call at 317-352-8200.
Cardinal Publishers Group has a mission to help independent presses connect between content and reader, and we have been doing this since 2000.
Are you and independent book publisher looking for a national distributor? Click on the About Us tab to learn more about Cardinal Publishers Group.
Content of this blog was compiled by Ginger Bock
 Happy Reading ~