Keeping the momentum going of our December commitments for January may need a little boost about now. It can be easy to fall back into the habits we wanted to change, so this would be a good time to bring out some books that will encourage us to keep reaching for our goals and enjoying our down time with a good novel.
Cardinal Publishers Group has a large selection of books on topics that can help you in whatever area you are looking to improve. Below are selections of three amazing books that will help you in finding a career in teaching, fitness by running, and dystopian fiction.
Have a look at some books that will help make the difference.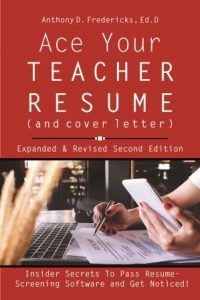 Ace Your Teacher Resume and Cover Letter, Expanded and Revised 2nd Edition
There are teaching positions available, if you are ready to make the grade, this book gives direction in preparing an outstanding resume and cover letter.
Anthony D. Fredericks has years of experience and will offer fresh, down-to-earth advice that comes from the knowledge that an insider can share. His strategies, phrases, and vocabularies are what administrators are looking for, and he shares them with you in Ace Your Teacher Resume and Cover Letter, Expanded and Revised 2nd Edition. Included in this book are sample cover letters and resumes that will guide you to writing a powerful, eye-catching resume. So, get a copy today and go get that dream teaching job.
The Planted Runner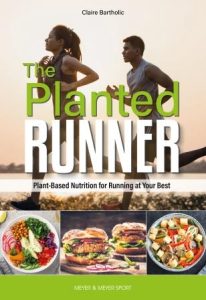 If you have been considering a vegan diet and a running lifestyle, The Planted Runner will be a good guide to getting started. Whether you are young, middle-age, or older, you can learn how to maximize your training with plant-based eating and the power of your mind.
Claire Bartholic provides easy-to-understand eating plans with delicious and fulfilling ways to get fueled with plant-based nutrition. She also discusses the mental side of training and uses proven techniques to remove negativity that robs you of your ability to achieve your goals. She offers three important fundamentals to guide you: 1) physical training 2) plant-based fueling 3) mindset techniques. This will provide the riches of her successful knowledge for you to apply to your life to achieve the desired results.
Clair is a certified coach and certified sports nutrition specialist. She is also the producer and the host of The Planted Runner podcast.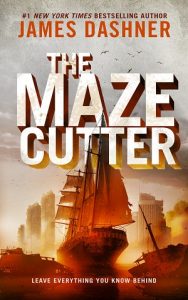 The Maze Cutter
If you are looking for a good dystopian adventure to lose yourself in after long hours of work, The Maze Cutter with make the cut.
73 years after the events of THE DEATH CURE, when Thomas and other immunes were sent to an island to survive the Flare-triggered apocalypse, their descendants have thrived. Sadina, Isaac, and Jackie all learned about the unkind history of the Gladers from The Book of Newt and tall tales from Old Man Frypan, but when a rusty old boat shows up one day with a woman bearing dark news of the mainland–everything changes. The islanders will have to survive long enough to figure out why they are being targeted, who is friend or foe, and what the Godhead has planned for the future of humanity. Find out how they overcome the obstacles and mountains they face as you dig deeper into this gripping new book by #1 New York Times bestselling author, James Dashner.
Happy Reading ~ Ginger Bock

To see more of the books that Cardinal Publisher Group distributes, visit our Shop here. If you have any questions, you can contact us or give us a call at 317-352-8200.
The year 2,000 was when Cardinal Publishers Group also known as CPG launched out to offer independent publishers book distribution services. Twenty-three years later, we represent an array of independent publishers, some have only a few titles and others have many titles. No matter if a publisher is small or large, we endeavor to bring the best possible full-service book distribution to them throughout North America and beyond.
Cardinal Publishers Group has been dedicated to providing quality book distribution services to independent publishers since 2000. We are committed to serving our customers and client publishers. Our staff is available to answer your questions directly every business day.