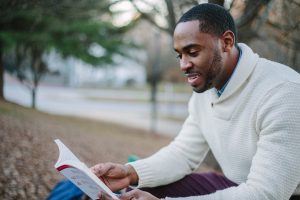 Father's Day is right around the corner, so we have selected three favorite books, The 50 Greatest Players in Cubs History, Raging Love, and Build Your Own Bulletproof Body to present to you that would make memorable gifts for the dad in your life. Let's take a look at what they are all about.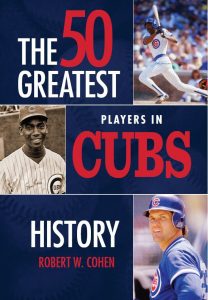 The 50 Greatest Players in Cubs History
The Chicago Cubs are one of the most celebrated teams in Major League Baseball. This book covers the 50 greatest players in the history of the Cubs. We find out fun facts such as the team winning the pennant under the direction of their decidedly acclaimed manager, Joe Maddon. They went on to take the World Series which added to their current standing in baseball history.  And you will find out many more interesting facts about this favored team.
With former professional athletes and personalities such as Ernie Banks, Ryne Sandberg, Mordecai Brown, Billy Williams, Ron Santo, Ferguson Jenkins, Gabby Hartnett, Billy Herman, Stan Hack and Mark Grace, the Chicago Cubs have incessantly produced a following that has few opponents in professional sports.
The 50 Greatest Players in Chicago Cubs History by Robert W. Cohen reveals the qualities that create and keep the team and their managers a captivating staple of any Cubs fan's life.
In this book, you will discover different highlights and moments that are written down in history to be remembered and cherished. You will also learn of the moments many Cub fans would like to forget.  You will read all about popular events and some that very few know about. The chapters include: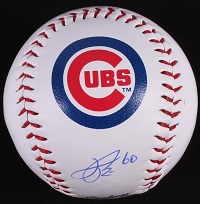 Players

Teams

Managers

Playoffs

Championships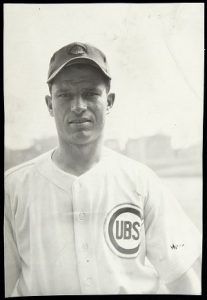 This book will challenge the knowledge you have and help you gain knowledge you didn't have about the Cubs. This is a great read for Cub fans!
Now, let's see if you know the answers to the following questions. Leave your remarks in the comments below.
Question: Which Cubs hurler remains the last pitcher in Major League Baseball to win at least 20 games in six consecutive seasons?
Question: Which former Cub was in left field for the Dodgers when Bobby Thomson hit his famous "Shot Heard Round The World" to win the 1951 N.L. pennant for the Giants?
Raging Love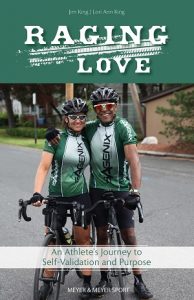 Jimmie D. King rose to fame as powerlifting champion, but he was angry and chronically injured. When a change took place, his life turned.
In Raging Love, the book written by he and his wife, Lori Ann King, we glimpse the life and athletic career of Powerlifting National Champion, Jimmie D. King. Jimmie shares his intimate and deeply personal perspective—including his challenges and struggles with bullies, physical limitations, childhood abuse, disappointments, oppression, and racism. Jimmie doesn't stay locked in the confines of the past, he evolved and adapted over seven decades to stay as close to the ball as possible. He was soon reflecting happiness as a healthy cyclist. Instead of powerlifting, he was bodybuilding. It was through mentoring and coaching others to be a better version of themselves that Jimmie learned to become at peace with himself.
Jimmie stood out among the elite and proved that athletic ability and training does not necessarily mean that a person is successful. It's the mental game and focus that matters most. He learned to focus his anger toward winning at every level—from elementary and high school to college at West Point. Then at 38 years of age, he became a National Champion Powerlifter and proved that rage can be used to win in sports.
Far more than a sports memoir, Raging Love is a gripping tale of perseverance and purpose and a reminder that finding one's path is, above all, an evolution from psychological discipline and mental toughness to forgiveness, spiritual peace, self-knowledge, and self-love. Instead of being destructive with his anger, he engaged it in a positive direction in his performance and competitions leading his challengers mentally.
His success paired with the anger he carried masked his struggle inside to reconcile his childhood fury, disappointment, and feelings of unworthiness. It was when he learned that investing in his own health and personal development, returning to a childhood passion, focusing on mentoring others, and forgiveness allowed him to evolve in finding love and quality relationships in addition to living a more balanced life on purpose. 
Whether you are a sports fan or not, Raging Love will serve as a must-read source of inspiration for anyone. You will find yourself cheering for Jimmie as he wrestles his rage, learns to forgive, and turns his focus to love and service of others.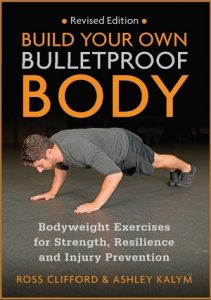 Build Your Own Bulletproof Body
 If you have minor sports or Musculo-skeletal injuries such as tennis elbow, lower back pain or Achilles' tendinitis, you could use a bodyweight exercise program to help you overcome these minor pains. Build Your Own Bulletproof Body offers a program that will help.
The exercises that are suggested can also be used to improve muscle strength, joint range-of-motion, and overall physical fitness. Whether you want to stay at the top of your game as a series athlete, or you would like to overcome a recurring joint pain, Build Your Own Bulletproof Body gives a variety of exercises that will target particular areas of the body and the types of injuries.
Because most of these exercise programs in this book do not require specialist equipment or a gym membership, you can do your workout anywhere.
Get to know your body and the stresses that may be causing your dysfunction and pain better with the need-to-know anatomy and pathology provided in this indispensable guide.
Just for Fun Dad Jokes
Has your dad ever pulled one of those dad puns or jokes on you? These are jokes best delivered by dads. Here's one. Let us know if it makes you laugh or groan.
After an unsuccessful harvest, why did the farmer decide to try a career in music?
Because he had a ton of sick beets.
Oh, there are many more books that are excellent Father's Day gifts, just have a look around our online shop. Here you will find books listed according to their categories. If you have any question, you can contact us here or give us a call at 317-352-8200.
ANSWERS TO CUBS QUESTIONS
Answer: Ferguson Jenkins (1967-1972)
Answer: Andy Pafko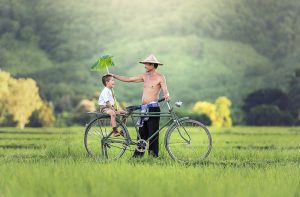 Happy Reading!
Compiled by Ginger Bock