March is Women's History Month
Women's History Month is dedicated to celebrating and recognizing the contributions of women to the history of the United States. To celebrate and honor Women's History Month, Cardinal Publishers Group will feature titles written by women or about them throughout March.
From Self-Help to Biography, let's enjoy the following books about women making a mark in the world.
On the Road to Casa Lotus
This moving true story of passionate art collector, devoted wife and mother, Lorena Junco Margain, delivers a message that it is far better to walk in forgiveness than hold a grudge.
Her story begins as she is fleeing Mexico due to concerns for their safety with her family while she was pregnant. During this time, she discovers she has a tumor on her adrenal gland. Having long experienced unexplained symptoms of dizziness and lethargy that neither medication nor holistic or Ayurvedic treatments have helped, she embraces the news with tears of relief: with a simple surgery, she can regain her strength and joyful spirit. Fully expecting to regain her life and function after the surgery, she was dismayed as she became worse. The surgeon had made a gross mistake. Lorena is mindful that vengeance would not heal her, so she chooses instead to forgive.  Deeply compassionate, wise, and poetic, On the Way to Casa Lotus lays bare some of the most poignant contradictions of the human condition, blurring the distinctions between guilt and neglectfulness, anger and sorrow, humility and shame, gratitude and despair.
Rich with imagery and metaphors from the world of contemporary art, and brimming with scenes from the author's close-knit, abundantly loving Mexican family, the book plants a seed of hope that loss and pain can serve a higher purpose: one of promoting forgiveness as a force for personal and universal change.
Catherine Schuyler: A Woman of the Revolution
"I am no stranger to the qualities which distinguish your character." – Alexander Hamilton in a letter to Catherine Schuyler
Catherine Schuyler was wedded to Philip Schuyler who was known as the General of the North during the revolution. She played a critical role in the days of the war for America's liberty.  Catherine Schuyler: A Woman of the Revolution details the life and times of this larger-than-life woman.
Born in 1734, Catherine Schuyler grew up to become the grande dame of Albany. As her husband went off to fight for freedom—and their lives—it fell to Catherine to manage the household, raise the children, and protect them from the attacks of both the Indians and British.
Catherine Schuyler was at the epicenter of the social life of Albany, entertaining such distinguished guests such as George Washington, Ben Franklin, and British General Burgoyne. She was the mother of 15 children, eight of whom survived including Elizabeth Schuyler, who married Alexander Hamilton.
In Catherine Schuyler: A Woman of the Revolution, author Mary Humphreys, a journalist and women's rights activist, provides a compelling and well-rounded look at Catherine's rich and fascinating life.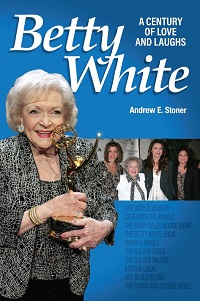 Betty White: A Century of Love and Laughs
Having just said good-bye to a pillar of the small and large screen, this book honors Betty White's memory, her work, and her zest for life. Here we will look back at one of America's most loved and most endearing stars. We will roam Betty's roles and look inside her various roles from snarky, unforgettable appearances as Sue Ann Nivens on the ground-breaking Mary Tyler Moore Show to her naïve
Rose Nylund, one fourth of the mega-hit sitcom, The Golden Girls. 
A whole new generation of fans got to know Betty from her appearances on Saturday
Night Live, Boston Legal, Hot in Cleveland, or her scene-stealing ways on the
big screen, including Lake Placid and The Proposal. Betty's career spans from the
very start of television to the phenomena now known as social media.
Inside you'll find all the facts you'd ever want to have to properly remember America's sweetheart – Betty White – forever.
Cardinal Publishers Group wants to encourage your reading enjoyment. To see more books distributed by Cardinal Publishers Group, browse our Shop. If you have any questions, you can contact us here or give us a call at 317-352-8200.
Happy Reading!