The Superstars of FIFA World Cup 2022 (Part 1)
Lionel Messi
(Argentina)
Shane Stay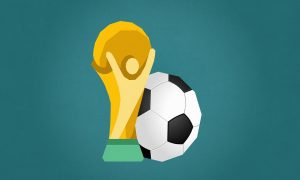 Shot Power: 9-9.2
Shot Accuracy: 10
Scoring Prowess: 10
Dribbling: 11
Speed: 8*
Quickness: 9**
Agility: 10
Skill Level: 11
Technique: 11
Passing Vision: 10
Passing Touch: 10
Passing Placement: 9.9
Passing Accuracy: 9.9
Aerial Ability: 5
Toughness: 9.9
Will To Win: 10
Soccer IQ: 10
 Brief Superstar Description:
 Rosario, Argentina—a city just a short drive northwest of Buenos Aires—became synonymous with perhaps the greatest player of all time: Lionel Messi. Messi might be getting older, yet, based on the passionate adoration that Argentinian fans bestow upon him, it could be assumed that he'll return for FIFA World Cup 2026 in North America.
            For years now, Messi has been the face of the German powerhouse soccer brand Adidas. "The athletic apparel company is not only the official sponsor for Argentina's national team through 2022, Messi also has a separate deal with Adidas worth $10 million a year."***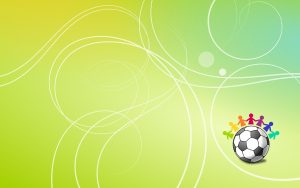 His skills, shot, passes, quickness, and ability to make something happen are all at the highest level. He is not quite as quick as "Messi 2006," yet his natural talent, which comes across with ease, can hardly be repudiated. The only thing holding Messi back at this point is Father Time. Still, this great player is only in his mid-30s, the 2021 Ballon d'Or winner, and can still wheel and deal with every touch of the ball. He's never showcased fancy moves, but he has a gift to dribble around opponents with change of direction and acceleration unlike but a few others in the history of the game; he's shifty, smart, and intuitive. Always a threat. Currently, his passing ability has usurped his dribbling skill, and he places the ball into the paths of teammates with touch and precision like that of Platini and Ronaldinho. If this is his last World Cup, fans should know that he is one of the three greatest players in the history of the game along with Pele and Maradona. Messi's skills will be on full display as he carries on the rich tradition of Argentinian talent.
* As an aging player, Messi's speed has declined somewhat in recent years. In his prime, Messi's speed was 9.9.
** As with Messi's speed, his quickness has declined somewhat. However, in his prime Messi's quickness was an 11.
*** Mike Ozanian, "Adidas Would Never Let Messi Stop Playing For Argentina," Forbes, published June 27, 2016, accessed September 15, 2021. https://www.forbes.com/sites/mikeozanian/2016/06/27/adidas-would-never-let-messi-stop-playing-for-argentina/?sh=2c6a2b904233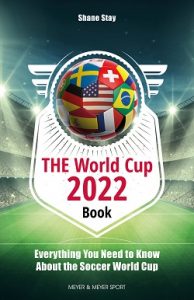 THE World Cup 2022 Book, written by Shane Stay and published by Meyer & Meyer Sport, is a fun, useful guide to the soccer World Cup. It offers information on each of the 32 teams competing for the cup in addition to their coaches, what strategies and tactics they might use on the field, and which top players to watch. Also included is analysis of the teams and their predicted performance and even background information on each high-tech stadium in Qatar.
With this book, you will be prepared to enjoy and follow one of the biggest global sporting events, the 2022 FIFA World Cup!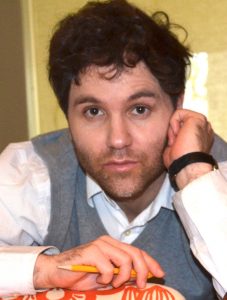 Shane Stay wrote The World Cup 2018 Book, The Women's World Cup 2019, The Euro 2020 Book, European Soccer Leagues 2019, Why American Soccer Isn't There Yet, and The Cairo Project. In 2008, he played professional soccer with St. Louis Illusion. During his career as a soccer player, he earned a Missouri Club State Championship with Busch Soccer Club and a Holland Cup Championship with a Metro East team. In 1999, he founded the first online Current Events Game (CE Game). He has appeared on TV and has featured on numerous radio broadcasts, including ESPN and NPR.