Superstars of FIFA World Cup 2022 (Part 3)
Shane Stay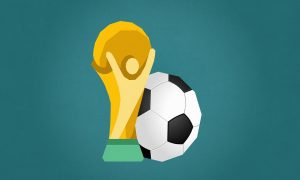 (Croatia)
Shot Power: 9
Shot Accuracy: 9.4
Scoring Prowess: 8.4
Dribbling: 9.3
Speed: 7.3
Quickness: 8.9
Agility: 10
Skill Level: 10
Technique: 10
Passing Vision: 10
Passing Touch: 10
Passing Placement: 10
Passing Accuracy: 10
Aerial Ability: 5
Toughness: 8-9
Will to Win: 10
Soccer IQ: 10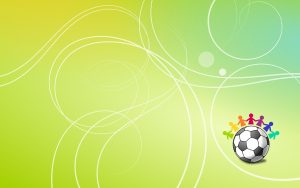 Brief Superstar Description: Not the quickest around, nor the fastest, Luka Modric—the pride of Croatia—is a passing savant. Any pass he makes looks elegant. The placement is pristine; the touch, premiere. His vision is phenomenal, and his ability to link passes together with precision touch, timing, and accuracy is next level. He's a gifted possession-oriented field general, full of fortitude, with a knack for making teammates look good. His vision and eagerness to share the ball make him a special threat; he reads the field at each moment of a game with an intuitive eye that allows him to control the tempo of play with dangerous consequences for opponents. In 2018 he led Croatia to a second-place finish in the FIFA World Cup, and he holds the distinction of breaking the 10-year cycle between Cristiano Ronaldo and Messi for the Ballon d'Or which he won in 2018; in that same year, he also won the Best FIFA Men's Player award. Furthermore, he won the 2022 UEFA Champions League Final with Real Madrid. This occurred just months before the 2022 FIFA World Cup. With Modric on the field, Croatia is in a good place.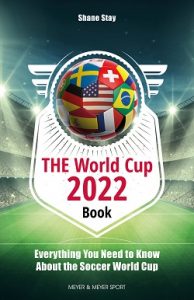 THE World Cup 2022 Book, written by Shane Stay and published by Meyer & Meyer Sport, is a fun, useful guide to the soccer World Cup. It offers information on each of the 32 teams competing for the cup in addition to their coaches, what strategies and tactics they might use on the field, and which top players to watch. Also included is analysis of the teams and their predicted performance and even background information on each high-tech stadium in Qatar.
With this book, you will be prepared to enjoy and follow one of the biggest global sporting events, the 2022 FIFA World Cup!
Shane Stay wrote The World Cup 2018 Book, The Women's World Cup 2019, The Euro 2020 Book, European Soccer Leagues 2019, Why American Soccer Isn't There Yet, and The Cairo Project. In 2008, he played professional soccer with St. Louis Illusion. During his career as a soccer player, he earned a Missouri Club State Championship with Busch Soccer Club and a Holland Cup Championship with a Metro East team. In 1999, he founded the first online Current Events Game (CE Game). He has appeared on TV and has featured on numerous radio broadcasts, including ESPN and NPR.