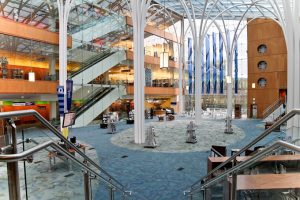 Rubber Ducky Press is proud to be a Silver Sponsor for the 2023 Indianapolis Public Library Foundation's Circulate Event. Circulate: Night at the Library, is the premier event of The Indianapolis Public Library Foundation held at the beautiful Central Library in Downtown Indianapolis.
Many of the Public Library's programs and services patrons know and love are possible because of support from the Library Foundation. The Library Foundation raises more than $2 million a year for Library programs and services, thanks to the generosity of individuals, companies, and foundations.
You can find out more about the event at https://indyplfoundation.org/circulate. During Circulate Rubber Ducky Press will be sponsoring a Duck Pull – Learning Curve where attendees can help a rubber ducky escape! If you pull a winning duck, take a home a book as a prize! Books highlighted at Circulate include: Wake Up, Woods, ABC Indiana, One Tomato, and Sweet Dreams Indiana.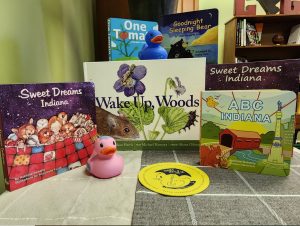 While this year's event is sold out you can still participate in making our Indianapolis Public Library a more read for the future by supporting Indianapolis Public Library Foundation.
Cardinal Publishers Group has been distributing independent presses since 2000. It is our goal to bridge the gap between content and reader.
Cardinal Publishers Group is the distributer of Rubber Ducky Press books.  You can see the full array of their titles here.
To see more of the books Cardinal Publishers Group distribute, go to our bookshop page. If you are interested in distribution or have questions, you can contact us here.