Previous Champs and the 2022 World Cup Semi-Finalists
By Shane Stay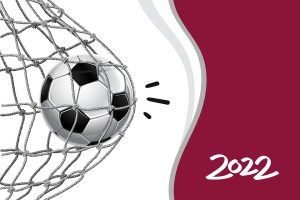 Previous World Cup winners:
2018: France
2014: Germany
2010: Spain
2006: Italy
2002: Brazil
1998: France
1994: Brazil
1990: West Germany
1986: Argentina
1982: Italy
1978: Argentina
1974: West Germany
1970: Brazil
1966: England
1962: Brazil
1958: Brazil
1954: West Germany
1950: Uruguay
1938: Italy
1934: Italy
1930: Uruguay
The semi-finalists for 2022 are: 
Argentina vs. Croatia
France vs. Morocco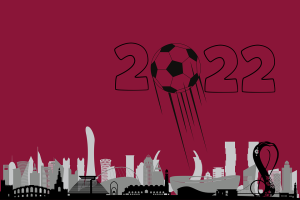 Stars still standing in Qatar: Messi (Argentina) is on a quest to winning his first World Cup title; Modric (Croatia) is seeking Croatia's first ever World Cup title; Mbappe (France) is close to winning the Golden Boot and becoming a two-time World Cup champion, having won it in 2018; and Achraf Hakimi (Morocco) has a chance to win the first World Cup title for his nation and also the continent of Africa. 
Hakimi, who has suited up with top clubs including Real Madrid, Inter Milan, and PSG, will lead Morocco, along with team captain Romain Saiss, against the defending champs, France. France is a clear favorite while Morocco has captured the world's attention with this historic run. For Morocco, this represents the first African nation in the World Cup semis. Finally, since 1930, an African team has made it to the final four. Similarly, 20 years ago at the 2002 World Cup, South Korea became the first Asian team to enter the semis. South Korea had a great squad that year and came very close to making the championship match. Morocco also has a top-level team with 90 minutes on the clock against France to get one step closer to hoisting the World Cup trophy. Whoever wins, it will have to take on either Argentina or Croatia. 
Both Argentina and Croatia are hungry for a title in different ways. Argentina won it in 1986 and it has been a long wait. Furthermore, many feel a championship would complete the grand career Messi has had. Croatia, who previously has reached second-place at the World Cup, is self-confident like few other smaller nations and feels like it belongs on the championship podium. It's a nation yearning for a World Cup title and fans think this might be its best chance ever, with Modric and Perisic leading the way. 
There are two traditional powers, Argentina (champs in 1978 and 1986) and France (champs in 1998 and 2018), with two less traditional powers, Croatia and Morocco (zero World Cup titles). For fans who think there is more parity in the game than ever before (which is certainly true), this is a clear indication of just that. It should be a stellar semi-final event. Much more to come with the championship right around the corner!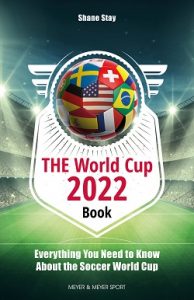 THE World Cup 2022 Book, written by Shane Stay and published by Meyer & Meyer Sport, is a fun, useful guide to the soccer World Cup. It offers information on each of the 32 teams competing for the cup in addition to their coaches, what strategies and tactics they might use on the field, and which top players to watch. Also included is analysis of the teams and their predicted performance and even background information on each high-tech stadium in Qatar.
With this book, you will be prepared to enjoy and follow one of the biggest global sporting events, the 2022 FIFA World Cup!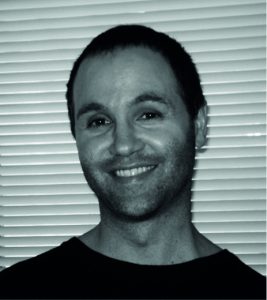 Shane Stay wrote The World Cup 2018 Book, The Women's World Cup 2019, The Euro 2020 Book, European Soccer Leagues 2019, Why American Soccer Isn't There Yet, and The Cairo Project. In 2008, he played professional soccer with St. Louis Illusion. During his career as a soccer player, he earned a Missouri Club State Championship with Busch Soccer Club and a Holland Cup Championship with a Metro East team. In 1999, he founded the first online Current Events Game (CE Game). He has appeared on TV and has featured on numerous radio broadcasts, including ESPN and NPR.