Have you been dreaming of visiting a tropical paradise and yearning for palm trees, lazy days, and pelican in flight? At Cardinal Publishers Group, we want you to fulfill your dreams and take advantage of some down time which is why we distribute several travel books to help guide you through the trip you have longed to take. So, while we are thinking tropical, let's focus on the Sunshine state and plan a trip to Key West and the lower keys. The perfect companion for this trip is Key West & the Lower Keys Travel Guide, 2nd Edition. It's the winner of American Book Festival & Florida Outdoor Writers in the category of Best Travel Book, so you know it's an awesome book for travel information. Here are some tips inside that will help you on the way to Key West & the lower keys.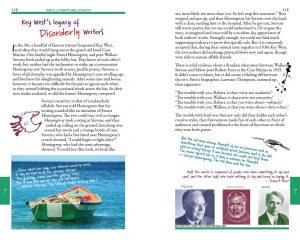 ·         The best times to visit, drinking laws, and local insights
·         Lodging: from resorts to houseboat rentals
·         Food, restaurants, bars, and cigars
·         Late night entertainment
·         Land loving things to do
·         Art and literature
·         Ocean loving things to do
·         Marinas, RV, and camping
·         Shopping
·         Fishing
In this funny and irreverent guide, you will receive pertinent information for a weekend escape or a couple of weeks of much needed vacation time. Even if all you can do for now is plan an adventure from your armchair, Key West & the Lower Keys, 2nd Edition will give you the comprehensive information you need to make your trip a dream come true.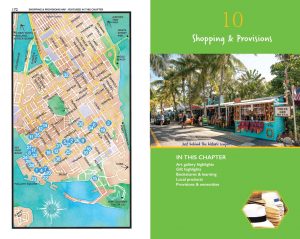 About the Authors
Karuna Eberl and Steve Alberts write and photograph for local and national publications, most often with a focus on travel, nature, history, and the environment. Their recent credits include the National Parks magazine, Atlas Obscura, Keys Weekly newspapers, Tropical Living magazine, Fantasy Fest, and Keys Style magazine.
 Karuna's other credits include several official state vacation guides. She also has a background in film and documentaries, producing and writing for National Geographic, Discovery Channel and others. She is a member of the Outdoor Writers Association of America, Society of American Travel Writers, the Florida Outdoor Writers Association, and the North American Nature Photography Association.
"We are a couple of goofy kids cleverly disguised as 40-something adults. We're also hopeless romantics. Good eaters. Seasoned sea captains, as long as it's our 15-foot skiff. Intrepid explorers, unless there are big spiders involved. Expert laughers…. and total failures at taking ourselves seriously."
To see more of the books that Cardinal Publishers Group distributes, stop by our Shop online. You can learn more about our distribution services here.  If you have any questions, please contact us or give us a call at 317-352-8200.
Happy Reading ~ Ginger Bock