By Shane Stay 
When I correctly predicted that Italy would win the recent UEFA Euro 2020 I was going strongly on a gut feeling, along with other factors. A few such factors, which I've previously elaborated on in The Euro 2020 Book and THE Women's World Cup 2019 Book, include uniforms (long story), and lineage.
In summary, without offending Tim Gunn too much by way of absolute simplicity, what players wear is very important, and it impacts how they perform. Italy had very suave uniforms coming into Euro 2020, so no problem there. 
Lineage is very interesting as it has to do with past success from players that, in most cases, aren't playing 'right now.' It has to do with sort of a 'DNA' passed on from generation to generation that comes in the form of coaching and natural spillover from great players and people that have been around great players. What happens is the current players that adorn (for instance) an Italian jersey psychologically feel invincible and thus have an edge over counterparts representing a country with less of a resume.
That's all fine and good without expounding upon other factors that are out of the scope of this piece. Fear not, it has to do with star players, injuries, and what not…
Well, hold on, one issue confronting my prediction was the recent slump Italy had endured, most notably not qualifying for the 2018 FIFA World Cup (unheard of)! Despite this salient issue (along with a massively disappointing performance at the 2014 FIFA World Cup), I had a feeling about Italy, that it was due. So therefore, in May 2021, I selected Italy to win the Euro—then, lo and behold, the Azzurri came through on July 11, 2021, in the final with a penalty shootout  over England in London! 
England, the inventor of the sport, just can't catch a break with Euros as it has never won the title before! (The only major title England has taken home was the coveted FIFA World Cup of 1966, which it hosted that year!) 
Italy, on the other hand, led by homegrown coach Roberto Mancini,  who once scored a goal for his country as a forward in the 1988 Euro, pulled through triumphantly, adding yet another piece of hardware to its illustrious trophy case: the coveted Euro. At first, when England scored early, things looked bleak for the Italians. However, with resolute determination the Azzurri fought back. Down 1-0, pressing, Italy drew even with a classic scrum in front of England's goal, bodies hitting the ground, the ball bouncing here and there, then Leonardo Bonucci—a defender with years under his belt at Juventus—pushed the ball over the line and ran to the stands, where Italian fans were waiting in ecstasy as the goal-scorer stood atop a sign pumping both fists in the air signaling Italy's return not just in the match but the overall scene of international soccer; it was a symbolic shot of adrenaline to a fan base yearning for Italy to reassert its dominance. 
To date, Italy has won the Euro in 1968 and 2020. What's more, Italy won the FIFA World Cup in 1934, 1938, 1982, and 2006. 
Euro Winners Prior to 2020:
1960: Soviet Union
1964: Spain
1968: Italy
1972: West Germany
1976: Czechoslovakia
1980: West Germany
1984: France
1988: Netherlands
1992: Denmark
1996: Germany
2000: France
2004: Greece
2008: Spain
2012: Spain
2016: Portugal
2020: Italy
The FIFA World Cup, of course, is the ultimate goal for all nations. The current leaders include Brazil (5), Italy (4), and Germany (4). Elite territory.  
The Euro, some say, is more competitive than the World Cup as the talent pool in a World Cup gets watered down a bit, though competition for a Euro is very stringent. 
This is why the recent conquest of Italy in the Euro was such big news around the world…a gazillion people were watching as the Euro is second only to the World Cup in terms of soccer tournaments worldwide.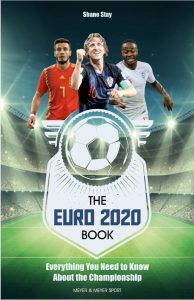 Some like it when 'new nations' emerge to potentially win a championship. This is fine and good—it brings excitement. For me, I prefer when the old giants—such as Italy, Germany, Spain, France, England, Brazil, and Argentina—keep things in order. Netherlands, Belgium, and a few others, hold court as well. Though, it's always good for international soccer when Italy, a recurrent champ, is back on top. With the Euro championship of 2020 it has regained a foothold of prestige. As a result, Serie A will receive a jolt of energy as the world's top players will be tempted (and perhaps swayed) to land with Juventus, AC Milan, Inter Milan, Roma, Napoli, and others.  
As for the next step, Italy has a chance to keep the momentum going with yet another championship at the FIFA World Cup in 2022. 
There is tangible excitement around the corner and it's good to have Italy back in the driver's seat, which at this moment happens to be  a pristine candy-red Ferrari flaunting its stuff down the road  of international soccer. 
Shane Stay is a Nielsen BookScan bestselling author whose books include The Euro 2020 Book, European Soccer Leagues 2019, The Women's World Cup 2019 Book, Major League Soccer 2019, The World Cup 2018 Book: Everything You Need to Know About the Soccer World Cup, Why American Soccer Isn't There Yet and The Cairo Project (co-author). In 2008, Stay bottled Leaf Dressing, co-authored a print book, published a magazine story, worked clubs as a comedian, played restaurateur, received a Master of Arts and played professional soccer. In 1999, Stay founded the first online Current Events game, CE Game. A southern Illinois native, Stay was featured in the Tourism Times of Illinois as part of their Made in Illinois South edition. He was born in Carbondale, Illinois.