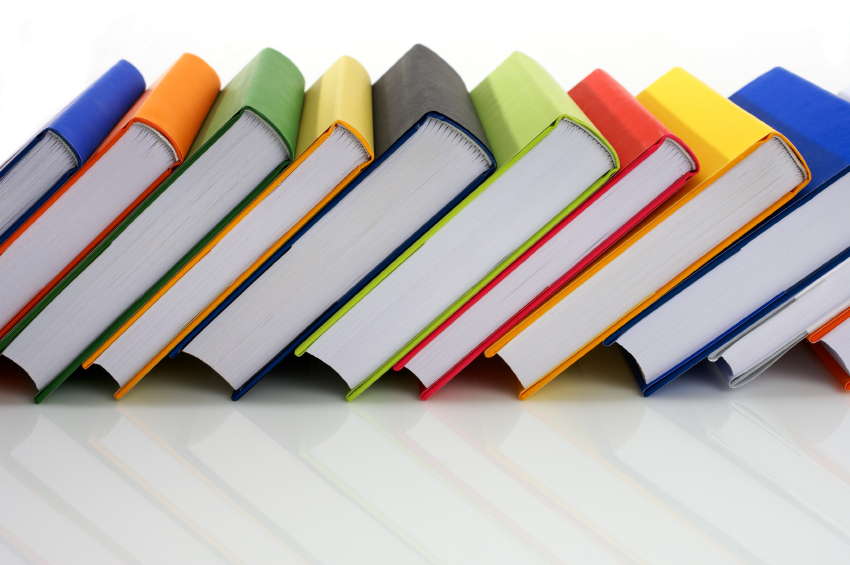 There is no one solution for book distribution. Selecting the right form of distribution for your publishing enterprise is determined by considering your own strengths and weakness and finding the right distribution partner or partners to enhance your strengths and cover for your weaknesses. What follows is an overview of several popular ways independent presses get their products to market.
Before discussing distribution options let's look at the entire publishing process broken down into four distinct parts. First the publisher creates or acquires the content from an author. Second the publisher fashions the content into a book. Thirdly the publisher gets the book into the marketplace. In the fourth step the publisher reaches out to the consumer through marketing and publicity.
Below I discuss four popular options for independent presses to distribute their books:
Full Service Book Distribution: Full service distributors will typically offer many services beyond basic distribution, but the main parts of distribution have remained fairly consistent over the past several decades. The book distribution process involves sales, customer service, warehousing, inventory control, fulfillment, book trade marketing, billing and collections, and metadata service. If any of these basic elements are missing then the service provider should not be considered full service.
The advantages of full service distribution include a large reduction in the publisher's infrastructure costs. In addition, your line has professional sales representatives actively promoting your books, authors, and imprint brand. The full service distributor is already doing business with most, if not all of your important customers. The best full service distributors make their money from client sales so upfront costs should be negligible.
Limited Service Book Distribution: The limited service distribution partner might perform many of the same functions as the full service distributor. Most commonly missing though is strong sales representation to retailers and wholesalers. A publisher's book might be widely available, but the distributor may offer only minimal help getting product sold to retailers and wholesalers.
The advantages of a limited service distributor is that like a full service distributor, they may already be set up with many of your potential customers making selling your books easier and like the full service distributor their fees take care of many of the infrastructure costs of publishing. Since these distributors offer less service, the cost of distribution should be less, but be cautious of high up-front costs or charges unrelated to sales. This is a good option if a publisher is confident in their ability to generate strong publicity to pull demand through the system, or larger publishers that have their own sales and marketing team already in place.
Vendor of Record: Using a vendor of record strategy is another way that the independent press can structure their distribution. Instead of contracting with a single distributor, you set up directly with one or several wholesalers. Once this network of wholesalers is established you can sell directly to institutions and retailers and direct them to order through one of your wholesalers. You can still sell directly to retailers and institutions, but many of these customers will prefer to order through a wholesaler.
The advantage to this strategy is that you have only a limited number of customers to service directly, which can help keep infrastructure costs low. Since you are selling directly to your wholesale customers you keep more of the proceeds. Vendor of record arrangements are also non-exclusive, so you maintain more control. You will need to have a strong sales team since wholesalers will not be selling your book, but if you are comfortable selling and taking on some of the pick, pack, ship, billing, customer service and metadata work this might be the independent presses most profitable option.
Print On Demand – The last distribution option I will cover in this blog post is a popular option for publishers because the startup costs are low and the publisher's infrastructure needs small. Many of the best self-publishing services used frequently for e-book publishing and distribution also offer distribution to traditional trade book markets using the distribution reach of POD (Print On Demand) manufacturers either in-house or thru partners. Although there remains some stigma directed at POD this bias is eroding for several reasons including even the largest publishers are using POD for some even most of their manufacturing. Be careful not to pay much extra for this service up front unless you have a good and sustainable means of marketing books in that format.
Whether you are using a full or limited service distributor, a vendor of record distribution partner(s), or offering POD product a publisher should endeavor to understand each method clearly before choosing which best fits the need. This post covers only the most basic elements of only four methods to have your book distributed. There are other models as well including, hybrid models and blended publishing models that also offer distribution of your books.
Every method described above will require that you sign an agreement or several agreements. Be sure to read each carefully. These agreements will spell out the contractual obligations of each party and best prepare you for success with a full understanding of your chosen method of distribution. Ideally you will start planning your distribution strategy nine to twelve months prior to release your book(s). If that doesn't describe your situation then the best time to start is now:
To learn more about your distribution options through Cardinal Publishers Group visit www.cardinalpub.com. You can visit us at BEA 2016 in Chicago at booth #1624.
Some good resources for finding distributors:
http://www.bookmarket.com/distributors.htm
http://www.ibpa-online.org/resources/distributor-wholesalers/
A good resource for finding an e-book publisher for self-publishers:
http://www.bookmarket.com/ebooks.htm
A good resource for finding vendor of record wholesalers:
http://www.bookmarket.com/ This website offers a list of wholesalers at a reasonable cost. If you're new to marketing books you should also seriously consider picking up a copy of John Kremer's 1001 Ways to Market Your Book.
If you are serious about publishing for profit, or even profitably publishing for a non-profit I suggest you consider joining an organization like the Independent Book Publishers Association, http://www.ibpa-online.org/benefits/list-of-benefits/  [Disclosure; I am a current member and former board member]. This organization has a great monthly magazine, The Independent, and many other education and marketing benefits. There are other good organizations that help self-publishers and I encourage you to look into several, particularly local or regional ones when available to see which best fits your needs.
Tom Doherty is president and founder of Cardinal Publishers Group.
Brought to you by CPG News & Information Services