FIFA World Cup 2022
Group A: A Few Surprises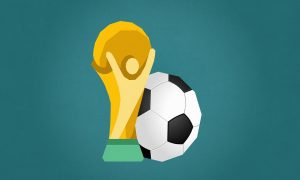 Shane Stay
 FIFA World Cup Group A: 
Qatar
Ecuador
Senegal
Netherlands
Who escapes Group A? Tough call. Likely, it'll be Netherlands and Qatar. However, Senegal and Ecuador will provide big challenges. 
Essentially, Ecuador (featuring Valencia) and Senegal (led by Mane) are the same level teams. Athletic, a boost, some charm. However, each will have a hard time escaping this group. Is there hope for each side? Netherlands, a program that has come so close to winning the World Cup in previous attempts, could be a flop. With a few breaks here and there, Senegal and Ecuador could upset the Dutch, and make big news in the process. However, in all likelihood, the leaders should be Netherlands and Qatar.  
Netherlands is the standard of world-class technique. With Memphis, its dynamic attacking midfielder, and a strong supporting cast, this team should fly high, as expected. 
Host-nation Qatar is a dark horse contender for this World Cup. With tons of money poured into coaching by oil-rich soccer zealots who want the national team to excel, Qatar is a formidable squad, with Barcelona-esque tendencies, that will catch you by surprise. High-scoring defender, Khoukhi, midfielder Assadalla, along with forwards Afif, Al-Haydos, and Ali are key members that might not be household names but are ready to change your mind about Qatari soccer. If you thought little-known Iceland shocked the world in the 2016 Euro, keep an eye on Qatar for much of the same. 
This isn't to say Ecuador and Senegal are lost causes. This group is very wide open. Netherlands is the easy choice to advance. Qatar is the key. If Qatar can keep its focus with possession, while keeping Ecuador and Senegal at bay, then you should see the host nation earn a place in the Round of 16.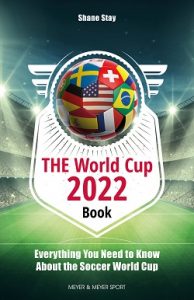 THE World Cup 2022 Book 9781782552505, written by Shane Stay and published by Meyer & Meyer Sport, is a fun, useful guide to the soccer World Cup. It offers information on each of the 32 teams competing for the cup in addition to their coaches, what strategies and tactics they might use on the field, and which top players to watch. Also included is analysis of the teams and their predicted performance and even background information on each high-tech stadium om Qatar.
With this book, you will be prepared to enjoy and follow one of the biggest global sporting events, the 2022 FIFA World Cup!
Shane Stay wrote The World Cup 2018 Book, The Women's World Cup 2019, The Euro 2020 Book, European Soccer Leagues 2019, Why American Soccer Isn't There Yet, and The Cairo Project. In 2008, he played professional soccer with St. Louis Illusion. During his career as a soccer player, he earned a Missouri Club State Championship with Busch Soccer Club and a Holland Cup Championship with a Metro East team. In 1999, he founded the first online Current Events Game (CE Game). He has appeared on TV and has featured on numerous radio broadcasts, including ESPN and NPR.