FIFA World Cup 2022
Group G: Who Will Stop Brazil?
Shane Stay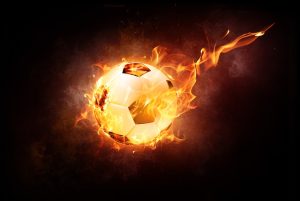 FIFA World Cup Group G: Brazil – Serbia – Switzerland – Cameroon
Who will stop Brazil? Well, probably no one in this group. However, don't be fooled. These are quality sides that can put up a fight and if Brazil has a bad game—which is possible—you never know. The most likely to stand up to Brazil? It would probably go: Serbia, Switzerland, then Cameroon—in that order. Brazil has too much quality across the board. Watch for Neymar and company to ease into the Round of 16 with goals, creativity, and swagger.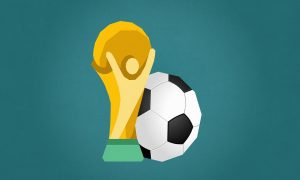 Serbia has its eye on being number two here. It needs to have strong showings against Switzerland and Cameroon, obviously, but it needs to pull out wins with these teams. This goal is overwhelmingly possible as the Serbians play with skill and passion. It's a national team with a lot to prove and Group G could easily be a chance to show how good it is.
Switzerland is steady on top of steady. If you want steady: go to Switzerland. This team will not wow you with skill or dribbling or fancy play. It's a group that wears down its opponent with consistency in every position. Scoring goals will be an obvious issue for the Swiss.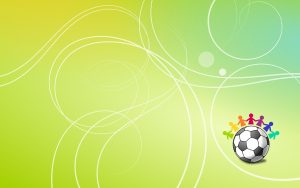 Cameroon could, once and for all, be the "Cameroon of 1990" and shock the world with stellar play! In 1990, for those who don't know, Cameroon—as led off the bench by an aging Superstar, Roger Milla—came oh so close to reaching the semi-finals. Might this team do the same? Are the semi-finals within reach? Tough to call. But probably not this time around. This isn't to say Cameroon is a bad team. It's quite good, actually. However, Brazil, Serbia, and Switzerland are tough opponents standing in the way, early on.  
THE World Cup 2022 Book, written by Shane Stay and published by Meyer & Meyer Sport, is a fun, useful guide to the soccer World Cup. It offers information on each of the 32 teams competing for the cup in addition to their coaches, what strategies and tactics they might use on the field, and which top players to watch. Also included is analysis of the teams and their predicted performance and even background information on each high-tech stadium in Qatar.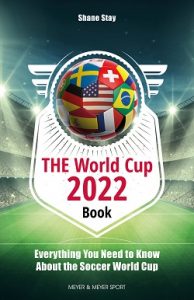 With this book, you will be prepared to enjoy and follow one of the biggest global sporting events, the 2022 FIFA World Cup!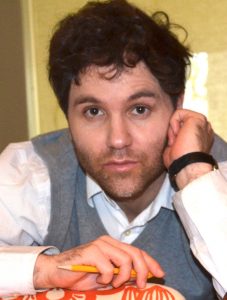 Shane Stay wrote The World Cup 2018 Book, The Women's World Cup 2019, The Euro 2020 Book, European Soccer Leagues 2019, Major Leagues Soccer 2019, Why American Soccer Isn't There Yet, and The Cairo Project. In 2008, he played professional soccer with St. Louis Illusion. During his career as a soccer player, he earned a Missouri Club State Championship with Busch Soccer Club and a Holland Cup Championship with a Metro East team. In 1999, he founded the first online Current Events Game (CE Game). He has appeared on TV and has featured on numerous radio broadcasts, including ESPN and NPR.