FIFA World Cup 2022
Group C: A Lot of Parity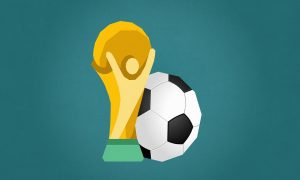 Shane Stay
FIFA World Cup Group C:
Argentina
Saudi Arabia
Mexico
Poland
Talk about parity. This group is brimming with uncertainty. The favorite? Argentina.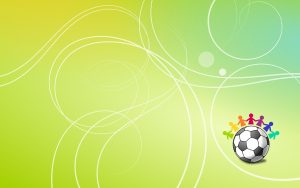 Argentina, led by Messi, has everything to gain by winning this group, thus setting up an advantageous matchup in the Round of 16. As leader of the group, the recent South American champions will have a lot of tension because of mounting expectations. For the recent Copa America champs, none of these are easy games.
As one of the Middle-East's top programs, Saudi Arabia is better than you think. In fact, as things stand, the Saudis are one of the best in Asia. Having said that, this team is unpredictable and a birth into the second round is far from guaranteed.
Mexico—with talents such as Herrera and Corona leading the charge—is the top dog in CONCACAF, alongside the USMNT. For years now, Mexico has suffered from the "Round of 16 curse." Will El Tri get out of its group? The pressure is on. This so-called "curse" makes Mexico perhaps the most interesting team in this group.
Poland, who is on equal footing with Saudi Arabia and Mexico, just a step behind Argentina, is a team that could bounce into the Round of 16 with a few steady performances. Steady, in essence, is what you'll get from the Poles. With Lewandowski up top, the goals might pour in. However, if he's not contributing, Poland will have a stressful time advancing deep into this tournament.
Predictions? Who escapes? Likely Argentina and Mexico. That's right: Mexico makes the Round of 16. At this point, all the pressure is on El Tri. For the sake of Mexican fans everywhere, the curse might be broken in '22!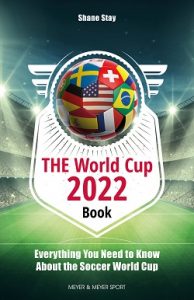 THE World Cup 2022 Book, written by Shane Stay and published by Meyer & Meyer Sport, is a fun, useful guide to the soccer World Cup. It offers information on each of the 32 teams competing for the cup in addition to their coaches, what strategies and tactics they might use on the field, and which top players to watch. Also included is analysis of the teams and their predicted performance and even background information on each high-tech stadium in Qatar.
With this book, you will be prepared to enjoy and follow one of the biggest global sporting events, the 2022 FIFA World Cup!
Shane Stay wrote The World Cup 2018 Book, The Women's World Cup 2019, The Euro 2020 Book, European Soccer Leagues 2019, Major Leagues Soccer 2019, Why American Soccer Isn't There Yet, and The Cairo Project. In 2008, he played professional soccer with St. Louis Illusion. During his career as a soccer player, he earned a Missouri Club State Championship with Busch Soccer Club and a Holland Cup Championship with a Metro East team. In 1999, he founded the first online Current Events Game (CE Game). He has appeared on TV and has featured on numerous radio broadcasts, including ESPN and NPR.