Did you know that for 100 years, the National Park Conservation Association has represented America's national parks? With 1.3 million members and supporters, they raise the standard for national parks and go to battle to preserve what it means to be a national park. NPCA has stood to protect existing public land and also to set aside new locations that will offer a more complete American story.
NATIONAL PARKS CONSERVATION ASSOCIATION: A Century of Impact contains gems of information that exhibits NPCA's 100 years of shielding and tending Americas National Parks and Monuments. Vivid photographs with meaningful quotes are displayed along with 100 years of rich history throughout the pages of this beautifully laid out hardcover book.  Celebrating 100 years of national parks, It is something to be share with friends and family especially those who appreciate the beauty of these parks.  This is also a book that should grace the shelves of libraries throughout the country. More than beautiful pictures with detailed descriptions; it covers the stimulating information that makes national parks what they are today.
About the Authors and Editor and Producer
Author Tom McCarthy is a Connecticut based, award winning editor and writer whose books have won a Harvard University Book of the Year; a Sports Illustrated Top Book of the Year; and an Esquire magazine Five Best Reads selection. He is currently collaborating on a sequel to The New York Times Best-selling "From Baghdad with Love."
Author Whit Stiles is the author of numerous Grandin Hood books, a national award-winning advertising copywriter, and a recording studio musician.
Editor & Producer Robin Hood is a Pulitzer Prize-winning photographer and founder of Grandin Hood Publishers. He partnered with fellow Tennessee Pulitzer Prize winner Alex Haley to create publications celebrating the spirit of American communities. Grandin Hood publishes commemorative books celebrating the stories of foundations, historic sites, universities and corporations.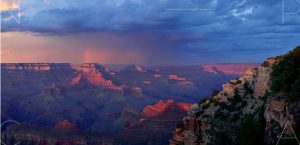 To see more of the books that Cardinal Publishers Group distributes, stop by our Shop online. You can learn more about our distribution services here.  If you have any questions, please contact us or give us a call at 317-352-8200.
Happy Reading
Ginger Bock