If you have found yourself confounded about what to get your father for Father's Day, be confounded NO MORE. Let Cardinal Publishers Group offer some awesome book ideas that will not only hold his interest, but will also give him great information on a topic he loves. The following are 7 books that dads are sure to enjoy. They come from a variety of genres, so there is something for every personality. Let's take a look at them.
Sports
North American Soccer Guide & Record Book 2020
By Charles Cuttone and Linda Cuttone
Contributors: Frank Dell'Apa, Jamie Goldberg, Brian Trusdell, and Kathryn Knapp
Fans will love this comprehensive look at soccer in North America that is written and compiled by a team of experienced writers and editors. This guide covers it all from the Men's and Women's national teams of the U.S. and Canada to Major League Soccer, all the way down to the top levels of youth soccer.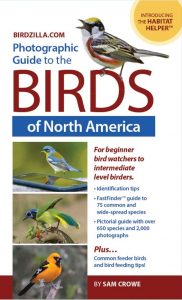 Nature
By Sam Crowe
Designed with care for the beginner to intermediate level birder and for those who love to attract birds into their backyard, this guide includes photographs of 650 bird species. With range maps and descriptions, birds are placed in one of four habitat groups. You will be aided in locating species by color bars on the top and bottom of the profiles.
National Parks Conservation Association: A Century of Impact
By Tom McCarthy, Whit Stiles; Foreword by Greg A. Vital, Chairman of the Board of Trustees, NPC A; Introduction by Theresa Pierno, President and CEO, NPCA
Celebrate the first 100 years of the National Parks Conservation Associate with this beautifully illustrated book. The outstanding photographs speak for themselves, but you also are given the rich history and remarkable
stories of the nation's parks over the last century.  Perfect for a coffee table to pick up and admire at your leisure.
True Crime
Inside the Manson Jury: From Deliberation to Death Sentence
By Jury Foreman Herman Tubick and Helen Tubick with Deborah Herman
This historic artifact was written by the foreman of the Charles Manson jury not long after the trial. With excerpts from the original transcript, you will see how Manson desperately tried to control the outcome of the trial in addition to selfishly sacrifice his followers to protect himself.  Find out what life was like for a jury sequestered for 9 ½ months until the verdicts and sentences were passed.
Mystery (Fiction)
By Frank L. Gertcher
The setting is Wabash, Indiana, 1921 during Prohibition. We look inside the diary of Caroline Case, a Wabash Valley Madame.  After her friend, Alec, was murdered, she becomes a resourceful amateur detective. Since the authorities are on the take from gangsters who control the booze trade in the Valley, they are no help. Caroline makes friends with the mysterious Hannibal Jones, and together with an odd assortment of local characters, she solves four murders.
 Self-Help
A Man Devoured by His Body, Food & Work: Survival from Muscle Dysmorphia, Orthorexia, and Obsessive-Compulsive Personality Disorder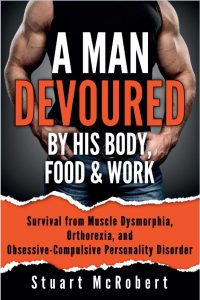 By Stuart McRobert
Stuart McRobert battled with commonly labeled symptoms of three psychological disorders. He fought muscle dysmorphia, orthorexia, and obsessive-compulsive personality disorder for over 40 years.
There were serious consequences that drove him to consider suicide.
But he survived, eventually thrived, and was finally at peace with himself and his life. His story is aimed at helping others.
Would you like to see other interesting reads? Go to our Book Shop online. If you have any questions, contact us or give us a call at 317-325-8200
Founder and president, Tom Doherty says, "Since 2000 it has been our mission to help our independent presses bridge the gap between content and reader."
Happy Reading – Ginger Bock