"USMNT: A Quick Reflection and Look Ahead to 2026"
The Four-Year Review: America's Quest for the Cup 
Shane Stay 
Once again, the USMNT had the athletic talent to win the FIFA World Cup in Qatar outright yet something happened, something very familiar: it didn't. Why? Why is it that the most talented athletic nation on earth didn't win the men's World Cup? What is it about American soccer culture that keeps holding us back? 
Some have suggested that other nations are just more fit that we are. I find that hard to believe. That doesn't work anymore.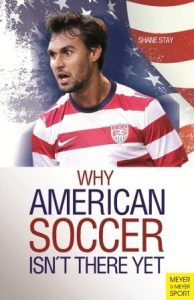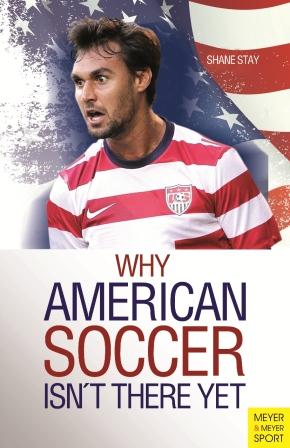 Some suggest the skill isn't the same. Across the board, this is correct. Some have elite skill, others don't.
Some suggest we "don't get the game." Some have a strong sense of intuition, others don't. In terms of possession and creative dribbling, this has been an issue over the years. 
Some suggest we just don't have the right guidance.
These topics are touched on in Why American Soccer Isn't There Yet, and, to an extent, in THE World Cup 2022 Book, along with This Is Our CITY. But, for now, let's look at these following angles directly from FIFA World Cup 2022.
Berhalter's Wardrobe Choice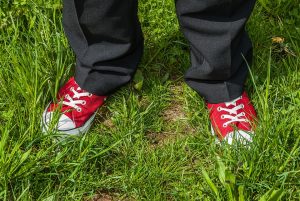 Was it, could it possibly be, did it have something to do with Coach Gregg Berhalter wearing a t-shirt, skinny pants, with old-school basketball high tops? What was that all about, looking like Zach Morris? On a stage that's bigger than Monday Night Football, how is this possible? Am I taking crazy pills? It was glaring through the television set: an awful fashion choice from a "head coach"—a "leader of men." What is the world coming to? Let's not mention his bad posture. I have bad posture, so let's forget about that. But the outfit…for a head coach? Not a good look for the sideline. Likewise, Spain's coach was dressed like he was ready to tour Madrid, midday, for a tasting of lattes. I'm not in favor of a suit and tie look, but how about normal tennis shoes, khakis and a polo shirt? Or a professional tracksuit like that of big Phil and staff during Brazil's 2002 World Cup championship? That would work. Incidentally, Berhalter was wearing "normal" casual attire when he first got the job, then, just out of the blue it seemed, he mysteriously chose the World Cup stage to unveil a simple "concert" vibe that perhaps Mugatu is responsible for.
Fashion choices aside, there's other tactical matters. 
Berhalter's Lineup Choices 
Berhalter's lineup choices were (how do we say?) startling for some. Josh Sargent, a talented player, got the start in the opening game. Nothing wrong there, a good player. But, wait, if you watch the USMNT often you'd realize that he hadn't started in a very long time. And to start him, out of the blue, for the opening game? Then inconsistently toss in other center forwards throughout the tournament? That list included Sargent, Haji Wright, Jordan Morris, Jesus Ferreira. It felt like the players were still proving themselves during camp "at the World Cup" when the players should have, in most situations, cemented a position by then. By pure action on the field, many were speculating as to whether or not a certain player could tie his own shoes. Not my words. That was the vibe, from what seemed like millions online, after a few plays. But really, the player in question is an athletic guy. We can't place blame on whether or not someone can tie their shoes, overseas. Perhaps it was jet lag. One friend, who will remain nameless, pointed out "He can't even dribble straight!" after he appeared to not dribble straight. It's hard to tell sometimes, without scientific instruments approved by Carl Sagan. Nonetheless, one player isn't going to ruin the party. Well, I take that back: one player can ruin the party. But it wasn't just one player. Where was the midfield spark that was promised? Oh, that's right, his name is Darlington Nagbe and he isn't even on the team. This little tidbit was, in fact, mentioned in THE World Cup 2022 Book. Nagbe is one hell of a talent and to not have him present, with all his accolades, is odd to say the least. When it comes to Jordan Morris, so I hear, people love or hate him. Morris is a talent, without a doubt. After first not liking Morris, I later changed my mind and appreciated his game. But I'll say this: he's had two, count 'em, two ACL's. That's a lot. Don't forget what's his name: Aaron Long, a very good player, who previously tore an Achilles. So, you're telling me and the nation, Berhalter, that you plan on winning the FIFA World Cup with a guy that had two ACL's, a guy that tore his Achilles, and someone who can't tie his shoes? (Oh yeah, it might've been jet lag!) Oh boy. To my understanding, based on a source that listens to the Tony Meola show, it's time for a new coach. Berhalter had his chance and it's curtains. Perhaps. Perhaps not. The strange thing about Berhalter is that on paper, it could be argued, he's done quite well. Upon taking over, he had a good winning streak. Then he won the 2021 CONCACAF Gold Cup. Then he got the US men into the Round of 16. But that's just it. The Round of 16 ain't good enough anymore. American fans, who are growing by the millions, are getting impatient with America's last athletic frontier: The FIFA World Cup. Americans want that championship and they want it now. They can't sit idle, accepting that a Round of 16 entry is "good enough" anymore…this isn't 1990. People want results. 
Peter Vermes or Caleb Porter?
So, is that it for Berhalter? We don't know right now. But if that's the case, who would replace him? Who would it be? In my humble opinion, based on coffee and sugar, it should be Peter Vermes or Caleb Porter. Just watch their teams. Period. End of line. The play is where it should be. Possession and ball movement is off the charts good, with a keen sense of structure and athleticism like what you'd find at Barcelona and Bayern Munich. Player selection adds to this mix, as each coach seems to have a strong sense of which players work, which don't, and which players work well together (i.e., the chemistry). Vermes was a forward, Porter a midfielder. Berhalter a defender. You do the math. The team needs an offensive spark. One thing is clear, the USMNT has benefitted greatly from the advent of MLS in 1996 which has given players the necessary "experience in a pro-outdoor league" that is needed. Don't forget: When America started MLS in 1996, Europe started pro leagues in the late 1880s. Like continental drift, we've been catching up. 
So, who's next: Vermes (who played for the USMNT) or Porter (who played in MLS and for renowned Indiana University)? Those are my choices. Or, it could be someone else altogether. This is a pivotal time for American soccer as the 2026 FIFA World Cup, hosted by Canada-Mexico-United States, is a short time away. Watch for this in the coming days as things are getting very interesting.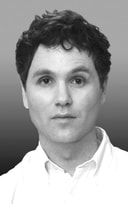 Shane Stay is a bestselling author whose books include THE World Cup 2022 Book, This is Our CITY, The Euro 2020 Book, THE Women's World Cup 2019 Book, Major League Soccer 2019, European Soccer Leagues 2019, THE World Cup 2018 Book, Why American Soccer Isn't There Yet and The Cairo Project. He is a former professional soccer player, writer, comedian, producer and founder of Leaf Dressing. In 2008, Stay played professional soccer, bottled Leaf Dressing, co-authored a print book, published a magazine story, worked clubs as a comedian, played restaurateur and received a Masters of Arts. Stay has a Bachelor of Arts from Sonoma State University and a Master of Arts from Southern Illinois University.