Cardinal Publishers Group distributes a vast array of titles. They are entertaining, informative, and memorable. From fiction to journals, from resume writing to self-help, we carry books that will make a difference for you. Let's take a look at a few of them. 
The Donna Reed Show
Written by Paul Petersen who played Jeff Stone on the Donna Reed Show and Deborah Herman, this book is designed like a personal scrapbook of fond memories. You will get a look at the behind the scenes photos as you take a nostalgic journey through the history of The Donna Reed Show. Those who lived during the 1958-1966 television seasons will enjoy reliving the era. Those who love history, will love discovering the magic that made this show a success.
FAKE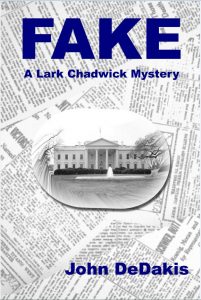 From A Lark Chadwich Mystery, Fake is the fictitious story of how reporter, Lark Chadwich, is thrust into the midst of a media-bashing frenzy after the popular First Lady Rose Gannon suspiciously dies during an interview with her.
Written by former White House correspondent and former CNN Senior Copy Editor, John DeDakis, offers real-life look behind-the-scenes at the ethical struggles of a female journalist in a #MeToo world.
One of the joys of having a journalist write a book is that they really know how to write.
Clearly John DeDakis has covered politics because his sharp observations about a national campaign ring true.
—New York Journal of Books
Mindful Notebook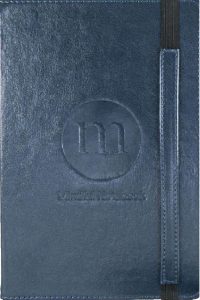 Do you like to journal your life, keep record of some high points of your day, or keep notes on goals to accomplish? The Mindful Notebook has lined pages with space for musings, meetings, journaling, and sketching.
"With the addition of a few simple features, Corso has transformed a basic notebook into a powerful tool to help you get motivated, achieve your goals, and reflect on your day."
— Everyday Carry
"The fast pace of digital life can make it difficult to think clearly at times. The Mindful
Notebook is designed to help you focus your mind at the start of each day and concentrate on what matters in your life."
— Popular Science
Contact us to see if Cardinal Publishers Group would be a good fit for your books. You can also give us a call at 317-325-8200 To learn more about Cardinal Publishers Group, you can have a look here.
If you would like to see more of the books we distribute, take a look at our online book shop.
Founder and president, Tom Doherty says, "Since 2000 it has been our mission to help our independent presses bridge the gap between content and reader."
Happy Reading
–Ginger Bock