Oh no! You just remembered you forgot. Someone on your gift list was left out. You need a last minute gift. We have something for you. Here are some books that make great last minute gifts.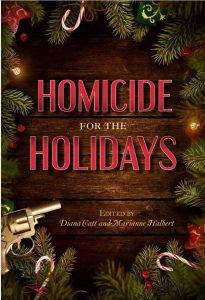 For the adult mystery book lover, Homicide for the Holidays, not only has page-turning anthologies but also favorite holiday recipes from the authors after each short-story.
Homicide for the Holidays
Homicide for the Holidays will bring the thrill of mystery to your Christmas season with 12 well-crafted short holiday-themed stories, set in Indiana by Indiana authors. From cozy mysteries to hardboiled police stories, from present-day crime to futuristic drama, this collection will feature intriguing story-telling and crisp, sharp writing that will thrill and charm even the most humbug of readers. It will be a terrific and unique addition to any Christmas gift list for family and friends. Additionally, each author will provide a festive recipe that captures the essence of their story or main character. The stories in Homicide for the Holidays will all be authored by the talented members of Speed City Indiana Chapter of Sisters in Crime and will be edited by members Diana Catt and Marianne Halbert.
ABC Christmas
For the little one just learning how to read, or the parent reading to their child, ABC Christmas will delight, entertain, and teach the children about Christmas and the alphabet.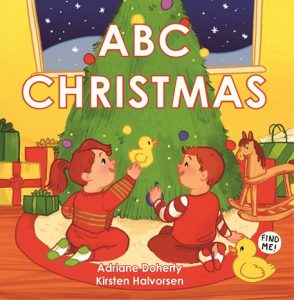 Parents will have fun with their child as they learn the letters of the alphabet with this Christmas alphabet book. It teaches new readers the shapes and sounds of the letters of the alphabet in a fun trip through the holiday season. In ABC Christmas, children will build their vocabulary and learn about the sights, sounds, and flavors of winter. On each spread, there is a little ducky hidden somewhere on the page.  Children have fun trying to find the friendly duck.
The pages are strong with rounded corners making them safe around toddlers (who like to taste test everything).
Fit Strong Lean
This is the perfect book for someone wanted to start the year off with a fitness routine that will lead to a leaner, stronger body.  There are more than 100 simple and effective exercises that are useful for all levels.  With only a 15 minute commitment, you will get maximized training while reducing the risks of injury.  These workouts can be done at home, at the gym, at the park, and just about anywhere.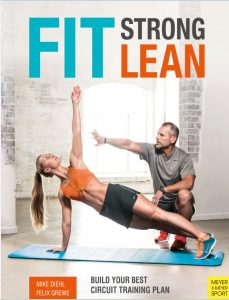 This is a must-have book for those wanting to change up their training or for those just starting out.
We have more books to help meet those last minute gifts. Just check out our book shop and have a look around.  You can contact us here or give us a call at 317-352-8200 with any questions you might have.