Every year there are 3 million visitors that make the journey to the tiny island of Key West. There they can forget about the day-to-day busyness and finally relax breathing in the fresh ocean air, taste the salt on their lips, and enjoy the splendor of palm trees, sea birds, and sunshine around them. Now, it's your turn to plan a getaway to Key West & the Lower Keys.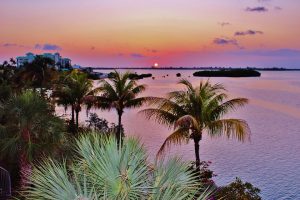 When planning a getaway, you may want to pick up a travel guide to help you navigate through unfamiliar places. If you are planning a trip to Key West and the lower Keys, you will definitely want: Key West & the Lower Keys Travel Guide! Written in an interesting and humors manner, this guide offers you essential information.  It's full color and includes hundreds of beautiful photos and dozens of maps. Not only does it offer information and insight on planning, lodging and transportation, it also lists eating establishments, nightlife and drinking customer. You can find beaches that would best fit your taste, and find out where you can enjoy snorkeling, fishing, music, and sunsets. There is so much more information too. If you are interested in nature and wild life, this book will guide you to those attractions. If you need to find marinas or camp grounds the book lists them.  The best part is that this travel guide is written by locals. And who would know Key West and the Lower Keys better than people who actually live there?
Let's take a look at what some people are saying about this book?
"An essential guidebook that is actually fun to read." — Jon Turk, National Geographic Adventurer of the Year
"It's an exceptionally eccentric and absolutely awesome piece of work," ~ eco-guide and author Captain Bill Keogh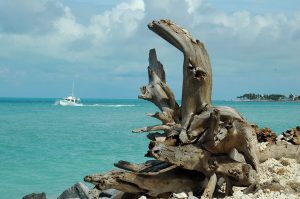 Key West & the Lower Keys Travel Guide is loaded with pertinent information that will educate and amuse in an irreverent way that is sure to pull some chortles from you.
About the Authors
Karuna Eberl and Steve Alberts live on Cudjoe Key in the Lower Keys, where they write and photograph for local and national publications, with a focus on travel, nature, history, and the environment. Karuna's also has a background in documentaries, producing and writing for National Geographic, Discovery Channel and others.
To find out how to purchase a copy of Key West & the Lower Keys Travel Guide you can contact us or give us a call at 317-352-8200. One of our skilled representatives will be happy to direct you. To see more of the books that Cardinal Publishers Group carries, visit us here.  There's an array of genres from sports to travel from self-help to fiction from early readers to board books.
This has been brought to you by CPG News & Information Services
~ Ginger Bock