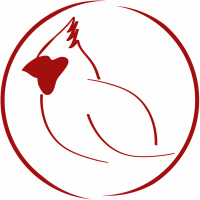 Cardinal Publishers Group is now distributing L&L Pardey Publications, publishers of nautical books about cruising adventures, designing sailboats, crossing oceans, surviving storms, and voyaging with children.  "I have been an avid reader of the Pardeys' sailing adventures for many years.  As we make a commitment to developing a fleet of nautical publishers I can't think of a better line to start with than L & L Pardey Publications," states Cardinal Publishers Group president Tom Doherty. We are proud to announce that Cardinal Publishers Group teams up with L&L Pardey Publications. 
Lin and Larry Pardey have been considered the first couple of the cruising lifestyle for decades.  Sailing around the world in boats of their own design and construction has given them the opportunity to share both their adventures and knowledge with more than one generation of seafarers and armchair cruisers alike. 
Cardinal Publishers Group (CPG) has been distributing adult non-fiction publishers since 2000 and expects to add several new nautical lines before the end of 2017.  To that end, CPG will be sharing booth M5 with L & L Pardey Publications at the upcoming United States Sailboat Show this October 5 – 9 in Annapolis, Maryland. 
"I am excited to be working with Tom and his team. The US Sailboat show at Annapolis  is more than just a boat show, it is the gathering place of some of the best writers and thinkers of the nautical world and a perfect opportunity to introduce CPG's new endeavors." Lin Pardey stated.
The US Sailboat Show in Annapolis attracts sailors from around the globe.  Beyond the beautiful sailboats on display during the show, there are many hours of instructional and storytelling seminars.  It is the seminal event each year for sailors, and the publishers and distributors that help tell their stories.
We are dedicated to achieving excellence in distribution services for our client publishers and providing first-rate customer care to the individuals and corporations that buy our publishers' books.
To find out more about L & L Pardey Publications and Cardinal Publishers Group and their participation in the US Sailboat Show, contact Ginger Bock at Cardinal Publishers Group at gbock@caridnalpub.com or call 800-296-0481 or outside the US 317-352-8200.
This has been brought to you by CPG News & Information Services. For more information you can contact us or give us a call at 317-352-8200.