2016 Copa America
US vs. Costa Rica
By Shane Stay, author of Why American Soccer Isn't There Yet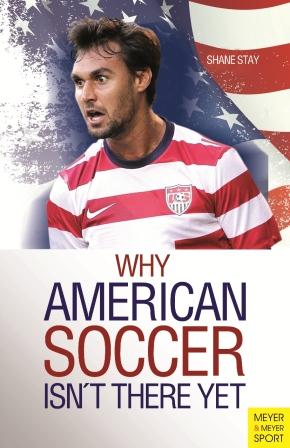 This was basically a must win game for the US. In all likelihood, a defeat would have sent them out of the tournament. Considering the opening loss to Colombia, if the US tied there might be some hope to move into the next round. Within CONCACAF, the three tops teams were the US, Mexico and Costa Rica. So it was fitting that the US would face an old conference rival. To that point, Costa Rica might have been the best of the group, however, that would be hard to argue with considering how well Mexico was playing in the past year.
Soldier Field in Chicago was the location with 39,642 in attendance. Immediately, a penalty kick was awarded, putting the US up a goal, and from there they never looked back. Costa Rica attempted a comeback, but had no answer.
The US put in four by the end of the game. It was a surprise because this Costa Rican team was highly regarded and many people were expecting a more difficult game. When goals are scored, everything seems right. Good combination play and accurate through passes helped the US outplay their opponent. The Costa Ricans were constantly looking for chances to break through the defense, hitting the post at one point, but it just wasn't their night.

The win brought a new energy to the upcoming Paraguay game in which the US could have moved into the next round with a good performance. Regardless of how the Copa America ended up, this win secured Klinsmann his job through the next World Cup. Speculation was that if the US had lost again, Klinsmann might be on his way out. But with a four to nothing victory there's no disputing that he would continue as the leader into Russia.
Shane Stay is a former professional soccer player, writer, comedian, producer and founder of Leaf Dressing. In 2008, Stay bottled Leaf Dressing, co-authored a print book, published a magazine story, worked clubs as a comedian, played restaurateur and received a Masters of Arts. Stay has a Bachelor of Arts from Sonoma State University and a Master of Arts from Southern Illinois University.
This blog has been brought to you by CPG News & Information Services