Gold Cup 2015 –  Semi Finals –  US vs. Jamaica 7-22-15, by Shane Stay, author of Why American Soccer Isn't There Yet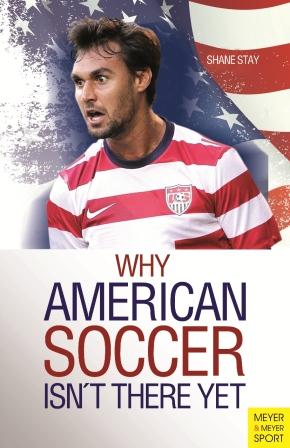 Line up, line up, line up…What else can be said? 
Howard/Guzan
Yedlin              Tim Ream        Bradley            Shea
Zardes             Diskerud         M. Adu              Zusi
                        Dempsey         F. Adu
A variation of this line up was displayed by Klinsmann earlier this year and it was a rock solid group, ready for a World Cup title run. I'm not sure what's been going on with the defensive line lately. There seems to have been a lot of changes; new looks; new outside backs; different inside backs. If you want the US to win, face reality and accept that Bradley is a perfect central defender, ala Beckenbauer, as the Queen on the chessboard who is allowed – and encouraged – to drift upward, joining the attack, stringing together the attack. He starts from that deep anyway; he's a good defender; he's six feet tall; he's the guy. And, yes, I think bringing back Freddy Adu is the right move. He's only "nineteen." There's a lot of room for growth, the potential is there, just give it a chance.
Jamaica, throughout their whole history with their passion for soccer, should be better than they are. They go through cycles. With them, you have to catch the right generation with the right talent, at the right moment, a little like the 1954 magical ride of Bobby Plump, AKA Jimmy Chitwood and Hoosiers. Yet, they remain a relatively flat team, with enough potential to beat anyone from CONCACAF, Africa, Asia and some South American sides. So many people assume since the US and Jamaica dominate the 100 yard dash in world competitions, they should be able to transcend that expertise to soccer. But, as most should know: Fast doesn't always make the best team. So many coaches have said over the years, "I'll take technically sound over fast any day." Pure speed isn't the key to winning the Gold Cup, Confederations Cup or World Cup. It helps. But you must first have the skill and technical ability. On this night neither team in the first half dominated the skill. It was an all out battle for midfield with high tempo at virtually every moment. The first goal came from a backwards header off a long throw that tinkered off the far post, lingering over the line before hitting the "other" post, trickling in. Guzan may have been caught out of position but it was a weird goal that was practically meant to go in, on some level. For the second Jamaican goal, Guzan was penalized for a play that occurs regularly…when goalies punt the ball they tend to cross the goal-box line. It never gets called. In this case, Guzan crossed the goal-box line with a throw, not a punt. The free kick at the edge of the box was brilliantly slotted in from Jamaica as they celebrated like mad.
Back in 1990, when the US made the World Cup for the first time in forty years, Meola and company were considered the "Hoosiers underdog." Now, with twenty years gone, we've crept past that stigma, lurching closer and closer to elite status, as we're currently a solid medium-grade team. For the moment, Jamaica is going for their first Gold Cup title, seeking out that big victory which has eluded them for so long. They were lucky in the second half, giving up an early goal. For the remainder of the match they played terrible defense – not marking, looking lazy, reacting not anticipating, lunging. You name it. They were fortunate to win 2-1, advancing to the finals to play Mexico (who, in turn, was lucky to get past Costa Rica and Panama). 
The World Cup qualifiers begin shortly in the fall. The US will have a lot to think about until then, with plenty to reflect on. First, they can look forward to the Third Place match with Panama this weekend.
(To see more on the outlandish, out of control Semi Final between Panama and Mexico, click here.)
You can follow Shane on Twitter and like him on Facebook.
To get great updates from Cardinal Publishers Group, follow us on Twitter and like us on Facebook, we can also be found on Linked In and Pinterest.