Shane Stay and Whitey Kapsalis, two soccer experts weigh in on US, Sweden game.  Also included is a helpful nutrition tip from Gloria Averbuch and Nancy Clark. Here is what they have to say: 
US Women Build in Confidence Against Sweden
Shane Stay, author of Why American Soccer Isn't There Yet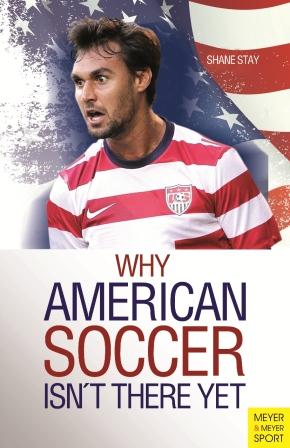 (Meyer & Meyer Sport 2014)
Even though it turned out to be a tie, the US women looked much better in this second game against Sweden. That is, in the second half of this second game.
Despite strong defense from the US in the first forty-five, the front side of the attack was lacking a connection, as opportunities in the box were missed, with a through pass massively over-paced as the first half came to a close, missing out on a prime opportunity to create danger in Sweden's box.
As the team regrouped at half, the pace to the next forty-five was much better. As the Winnipeg-based crowd picked up the spirits' of the players, there was good patience in possession, the spacing was exploited in Sweden's defensive third, along with good footwork from Lloyd, Krieger, and very good composure from Christen Press. Lloyd came very close to scoring near the Swede's goal-line which turned into a clash of heads, leaving both players on the ground momentarily. There was a close call for a penalty kick as the ball ambiguously glazed off a Swedish defender's hand, but the real attacking threat came from a delicate shot past Solo which a US defender deflected off her head into the crossbar, averting a near certain score from Sweden.
In the end, a 0-0 score will do for now as the US moves on with a point, on top of Group D with four points. Wambach and Morgan came on late, with little impact. Overall, the US outplayed Sweden and things should pick up on the scoreboard carrying this confidence into the next match against Nigeria, which should be a walk in the park.
Unusual lackluster performance by US ends in scoreless draw with Sweden
By Whitey Kapsalis, author of To Chase a Dream
(Meyer & Meyer Sport 2014)
Perhaps it was the fact that they were playing their old coach, or perhaps it was just one of those days, but the US Women's Soccer Team gave an atypical lackluster performance last night in drawing even with Sweden. The US was unable to sustain any momentum in the attacking third and did not create any real scoring threats. Passes in the final third were not connecting and play in the midfield was a bit methodical, contributing to the lack of firepower we have grown accustomed to seeing. Defensively we were strong and had another huge save off the goal line to prevent what could have been a big loss. Let's hope the game next Tuesday produces a more inspired effort, the kind of effort that has always made this team so special and fun to watch.
Women's World Cup Nutrition Tip
By Gloria Averbuch and Nancy Clark, authors of Food Guide for Women's Soccer
(Meyer & Meyer Sport 2015)
As the tournament progresses, history shows that the most successful and experienced teams know how to build: they have to get better as they go along. Refueling is an important part of the equation. According to Food Guide for Women's Soccer, the best post-exercise snacks include a foundation of carbs to replace the depleted glycogen (muscle energy) stores, and a small amount of protein (10 to 20 grams) to repair the muscle damage. The target is about three times more carbs than protein. Good choices include a fruit smoothie made with Greek yogurt, or an energy bar plus chocolate milk.
http://www.pointsgroupllc.com/