United States vs. Thailand
2019 FIFA Women's World Cup
Group F
Game 1
June 11, 2019
13-0
 The USWNT, the defending champs, confidently walked onto the field. Though, it became clear, it was a team with something to prove. What might that be? To prove that it was the true number one team and legitimate reigning champs. The first half against Thailand showed all of that and then some as the US stormed ahead to a 3-0 lead. There were two potential penalty-kick calls that didn't come to fruition, which, in summary, indicated how the score very well could have been 5-0 by the close of halftime.
            With a comfortable 3-0 lead the US entered the second half with (no surprise) a safe path to victory. Thailand, a good-natured side with little international experience, was just not ready for the top team in the world. It didn't take long for the US to take a 4-0 lead. This was followed by a fifth…then a sixth…At this point I was thinking: Go for it ladies; make my prediction come true! (I had previously predicted a 15-0 victory on KSRO radio with Pat Kerrigan, Sonoma County's News Talk Station. I knew my prediction sounded a little crazy, and, if I remember correctly, Pat chuckled a little bit, but I had a hunch.) Well, sometimes dreams come true. It became 7-0. There was a lot of time left. Around this time, Carli Lloyd—one of the US's best players—subbed in. Thailand must've been thinking: Oh boy. Here we go. Not this. Just leave us alone. Eventually, it turned into 9-0. My prediction was within reach. Not long after, it turned into 11. Call me a genius? It was 12-0. Only three shy of my prediction. Toward the very end it became 13-0.
My pre-game prediction of 15-0 was not to be. Was it overwhelmingly optimistic? You bet. Was I swinging for the fences? Yep. I'd be crazy to say otherwise. It was based on the US being a Goliath of national teams and Thailand being a program on the rise without much structure in its soccer department.
Alex Morgan (who scored five) and Tobin Heath played well, along with solid contributions from the rest of the team stacked with talent. It was a great opening game with a hint of things to come for Chile in the next game.
Shane Stay is the author of The Women's World Cup 2019 Book: Everything You Need to Know About the Soccer World Cup. The information he provides is all you would want to know about the World Cup. Pick up your copy today wherever books are sold.
He also penned Major League Soccer 2019: Everything You Need to Know About the Teams.This book explains the current focus of the MLS and its plans for the future. The World Cup 2018 Book: Everything You Need to Know About the Soccer World Cup, which provides all the information anyone would want to know about the World Cup  and Why American Soccer Isn't There Yet. This book analyzes the methods of Brazil, Spain, Holland, and other similar nations establishing a ground for a new vision in the approach to American soccer.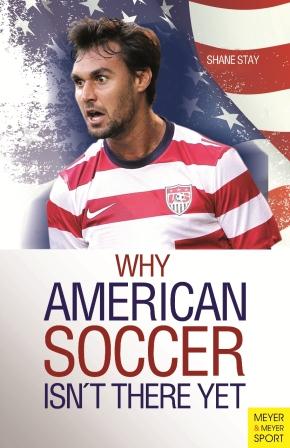 Brought to you by CPG News & Information Services